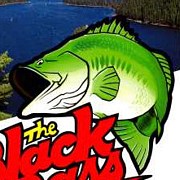 The Black Bass
Date Added:
2017-02-23
Genres :
Bass
Description:
The Black Bass is still claimed to be one of the best fishing games ever made by classic fans in the 1980's that played it on the NES. It is the first real Bass Tournament game. It features four lakes to fish at including Lake Amada, Japan Lake, Lake More and San Lake. Many gear customization's and lures to try out! Its not easy catching these fish but once you get the hang of it, it's very addicting.
Instruction:
Try a slower retrieve and change out your bait a lot. Find out what the fish are biting on! Be sure to watch the video below to see how to catch fish. Its tough, but fun!
Game Controls:
Enter Key = START Button. Arrow Keys = MOVE. Space Bar = SELECT. "Z" & "X" Keys = Action Play Keys. F5/F8 = Save/Load.
The Black Bass Walkthrough Youtube Video: